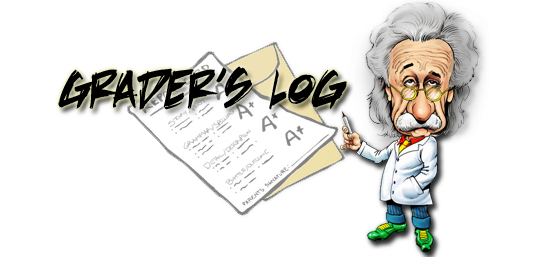 So. This is a grader thing. Everyone post here. Everyone being graders only. >_>; YOU GET ONE POST. EVER. Edit your post with all the grades you do in the grading period. If you do not, you will not get paid for the grades. :<
Each grade should look like this:
Story Title with URL tags --> [URL=inserturl][/*URL] without the asterisk and with the actual URL instead of "inserturl"
Try to keep your logs up to date after you claim your pay, even if you have no new grades to add; it'll be easier on whomever is counting the next set wages if you clear out those grades from your log or move them to a "Paid" category.
NOW GET OUT THERE AND MAKE SOME MONEY.